Our nine-year-old daughter is right in the middle of the peak years for creating childhood memories around holidays and my students, who are three to six years old, are just now experiencing holidays they might remember for years to come. I know parents and teachers are grappling with just how to manage the complicated layers of grief, uncertainty, and hope for a meaningful holiday season. With some major holidays like Passover, Rosh Hashanah, Diwali, and even Halloween celebrated in new ways and virus cases rising, the temperature of conversations around holidays is also rising. It could be helpful to pause and consider how we can create meaning this year.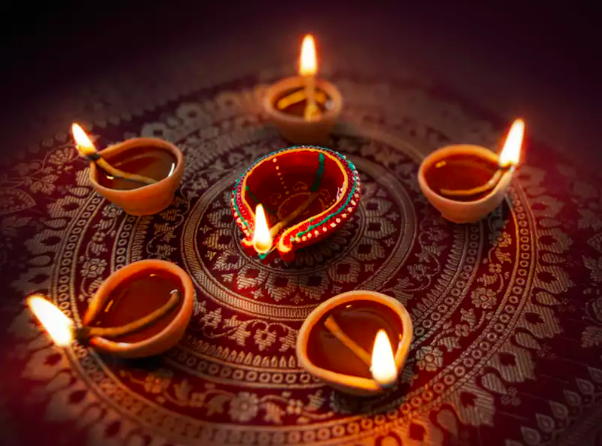 Managing Expectations
It is certainly the perfect time to have a conversation about expectations. You'll often hear our new favorite saying, 'What-if worries' mean we worry twice, or we worry once for no reason. Let's focus on what we're doing right now. Uncertainty is a big source of worry for adults and many children and if we've ever longed for our beloved traditions it's now. After all, traditions are defined by certainty. They come into existence because it's something we come to count on happening over and over each year. Now we're being asked to let go of these expectations, and it's not feeling good. It's a good time to talk about expectations.
Just before Halloween, we noticed that our younger daughter was feeling anxious. The worry showed up in the questions that flowed one after the other and we, luckily, found an opportunity to talk about this worry.
"Are you feeling worried about Halloween?"
"Yes. I'm worried that it's not going to be the same."
"Well, I can tell you something that I know for sure. I know that it's not going to be the same and I know that it can still be really great."
It was truly great. We had a scavenger hunt for treats left in neighbors' yards who were in on the surprise without any face-to-face interaction. It wasn't the same ​and it was great. More importantly, we talked about how it was different and still great. Creating a moment to set expectations and to reflect after the celebration meant that we could replace a limiting framework— I'm worried it's not going to be the same— with a more helpful perspective— It can be different and still fun. Deliberately letting go is helpful, but it's also an important time of year to create meaning.
Creating Meaning
Our hopefulness can fuel us, even in this perpetual state of fatigue, to create meaning this holiday season. When we let go of something, it feels good to pour ourselves into creating new meaning, and meaning is built around connection. Sometimes, we can feel more connected by joining in the same experience, even at a distance. I was inspired by the​ story​ of a crafty individual and mom, M​ archarva​ of Sew Altered Style of baking bread with her children to share with family members she would miss during Thanksgiving. If any activity is emblematic of this year, 2020, it could certainly be bread baking! We can also find meaning by embracing an opportunity to care for others. In our classroom, we're saddened that we won't be gathering together this November with families for a traditional potluck, but we're collecting food for those in need, baking cookies for the fire station across the street, and swapping cards with elders at a center in our neighborhood. Even lighting a candle on the evening of a shared celebration can create a sense of connection. Whether it is simple or complex, traditions are born from shared experiences, connection, and acts of loving kindness. Any ritual or experience that is born from our efforts to focus on our connection to each other can serve as a touchstone for our children as they think back on this year.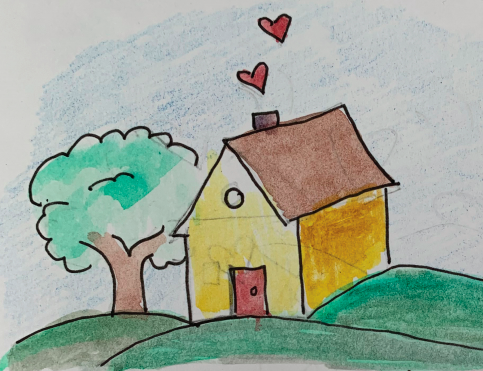 Holding Our Family's Values at the Center
Many families are experiencing real loss, hardship, and isolation this year. It is truly a privilege to think about the ways we can make holidays special for our children. As we spend time together with our immediate families this year, we r​ emind our children​ that we're keeping each other safe by staying at home.
We can also look outwards as we spend time together. Focus on developmentally appropriate conversations with our children about holidays celebrated by people aroundtheworld.Therearewonderfulcuratedb​ ooklists​,r​esources​,andeven language cards​ that focus on groups that are frequently left out of conversations at home or school. In the US, Thanksgiving is a perfect opportunity to share truthful stories about ​history​ and celebrate the c​ ulture​ of Native Peoples for N​ ative American Heritage Month​.
Whether you are finding ways to celebrate holidays together this year, whatever those holidays may be, or you are merely trying to survive, I wish you all of the best. When you can find moments of joy, hope, and connection, hold on to them as tightly as you can, because our attention is like a flashlight for our children and our attention casts a light where our children can also focus their attention. When you can't hold on to those moments and you don't show up for your children as you want to, remember to be kind to yourself. That's a lesson our children can learn, too.
Happy Holidays,